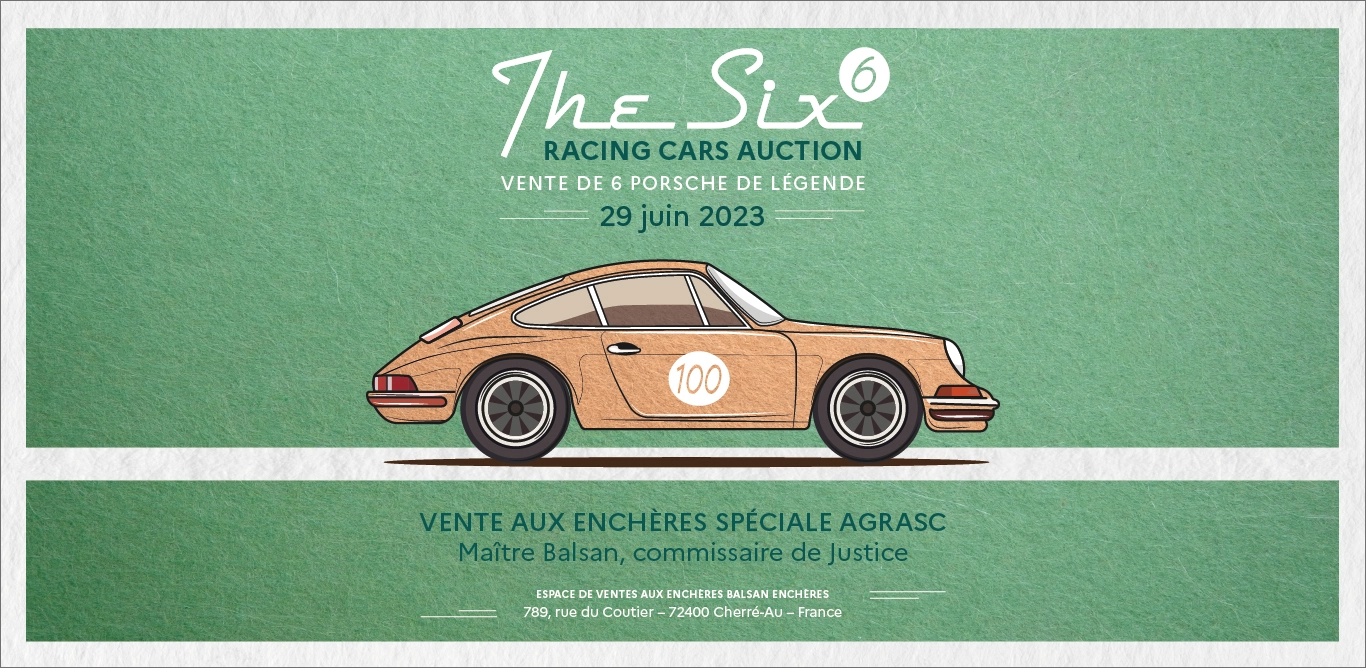 Discover the catalog of this auction of Porsche legends!
Mythical cars, a unique opportunity!
This magnificent collection of Porsche is being auctioned at the request of the agency for the management and recovery of seized and confiscated assets (AGRASC).

Valuing seized assets to preserve their price, managing and selling confiscated assets to replenish the state budget are among the credos of this public institution founded in 2010. Placed under the supervision of the ministries of Justice and Budget, Agrasc's mission is to implement the property decisions of the French judicial courts and thus give substance to the adage that "crime does not pay".

In order to give as many people as possible the opportunity to acquire one of these exceptional vehicles and to enhance the value of this collection, the team of Maître Balsan will proceed on Thursday June 29th to the sale of these 6 competition vehicles.
True nuggets, these Porsche models will seduce enthusiasts and amateurs by their timeless beauty and are the promise of great auction battles.